What's the best water based lubricant?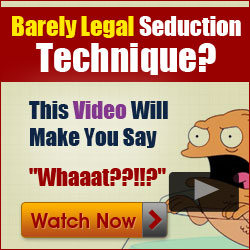 You may use personal lubrication without a male masturbator although a male masturbator is nothing with out proper lubrication. Lube or lubrication goes hand in hand with male masturbators and most male masturbators come with free lubrication when purchased.
Lubrication have a few different types although there is only one type recommended for use with male masturbators. Here are the 3 types of personal lubrication:
Water based
Silicone based
Oil Based
Most male masturbators use materials that have rubber and plastic compounds which gives the "real flesh" feel. Silicone and oil based lubrication deteriorate rubber and plastic which is the reason to stay away from silicone and oil based lubrication and only use water based lubricants for your male masturbators.
With that sorted out here are some of the best water based lubricants to use with your male masturbator.
Price Guide:
$ – $1-$10
$$ – $10-$15
$$$ – $15-$20
$$$$ – $20-$30
Lubricant
Description
Rating out of 5 (Amazon)
Price
Passion Lubes

Very smooth and easy to clean up
4.1
$$$

Liquid Silk


Feels silky to the touch and moisturizes skin.
4.5
$$$$


Tenga Hole Lotion

Packaged very discretely like all Tenga products.
3.8
$$


ASTROGLIDE

Water-based super-slick formula is pH adjusted
4.5
$$

I-D Glide

Gentle and pure. Doctor recommended.
4.3
$$$$

Gun Oil H2O

Contains Aloe Vera properties and
Ginseng and Guarana Extracts for added sexual stimulation
3.8
$$$$


All the lubes in the chart are water based lubes so they are 100% safe to use with your male masturbation without causing deterioration. Since they are water based they will not stain and unlike silicone and oil based lubricants they are very easy to clean up but they do dry out quicker but is easily remedied by adding a bit of water or saliva.
What these products may differ in is their consistency, you may notice some are more viscous then others. If you're not sure which consistency you would like better then you would be better of getting a thicker lube because you can always water it down if you think it's too thick.
Each male masturbator may differ in the amount of lubrication needed, but it goes with out saying that your favorite male masturbator works best with the proper lubrication.