What's the best male vibrator?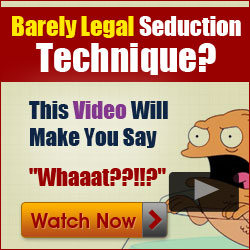 When you think of vibrators you might immediately think of dildos or female sex toys although straight guys can have fun with vibrators too. The traditional vibrating dildo can be used by stroking it against your penis, although if you don't want to share then there are vibrators specifically made for straight guys. If you haven't experienced using a vibrator either alone or with your partner then you are missing out on a whole lot of goodness.
Unlike vibrators for women which is used for penetration, vibrators for men are used to stroke or stimulate different parts of the penis. Gliding a vibrator up and down the shaft of your penis will produce and even stronger orgasm then without a vibrator. Men's vibrators can be attached to male masturbators which adds a little extra sensation during use.
Here are some of the male vibrators to help you choose the best male vibrator for you.
The Cobra Libre by Fun factory certainly doesn't look like your girlfriends dildo, and that's exactly how it supposed to be. The Cobra libre focuses on the head of your penis so stroking is not required. It has two independent motors and with varying speeds and features 3 pulsation modes. The Cobra libre comes with Maximus lube and their "Click n Charge" Charger for easy charging. This vibrator is 100% water proof and comes with a 2 year warranty.
Although not technically a vibrator, this attaches to your girlfriends wand massager so you can have a bit of fun too. Once you've attached on the head of the massager slide your penis through the tube and let the vibrating nubs on the inner wall of the tube deliver a unique sensation that you've never felt before. A few strokes back and forth will definitely bring you to orgasm.

Being the arguably the best male masturbator company, Fleshlight offers it's best selling masturbators with the vibrator feature. This particular Felshlight has a vagina clit opening and has adjustable suction like any normal Fleshlight. Though, unlike any normal Fleshlight you have the added vibrating sensation. You can use the controller to see which 7 speeds works perfectly for you. When you're done, just place it away in it's neat storage case.
When it comes down to it, vibrators aren't just for your girlfriend because you can get the same enjoyment out of it as much as she does. Add some fun to sex by throwing in a vibrator and not just use it on her but ask her to use it on you. Or use the Fleshlight Vibrator Male Masturbator
 when you find yourself feeling lonely. Vibration is unnatural but gives such a unique sensation.