The Tenga Easy Beat Egg Male Masturbator Review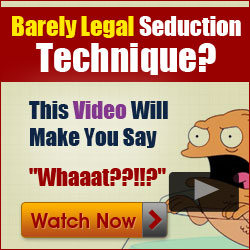 Tenga is a Japanese company specializing in masturbators and other related products such as personal lubricants. The company is known for the beautiful and elegant designs of their products so much so that they have received and industrial award for it. The company was established in Tokyo back in 2005 and is still going strong with an overseas business department.
Click here to check out the Tenga Easy Beat Egg Masturbator on Amazon
One of the most simple but sensational of the companies products is the Tenga Easy Beat Egg Masturbator. On the outside these eggs don't look anything like the more common male masturbators. Once removed from the shell case, lubrication is included and the actual masturbator is jelly like and very stretchable to accommodate any size. These eggs come in a variety of different inner textures with each texture providing a unique sensation. These are disposable masturbators with a 1 time recommended use although they are known to last for 3-5 uses. Individual eggs are very compact at 3 inch x 3 inch x 2 inch in size and weighs only 47 grams.
These EGGS boasts several different designs with each design offering their own unique sensations. Here are 12 of their unique designs available.
Pros:
Lots of different interior designs
Very discrete and portable
Cons:
Disposable – 1 time recommended usage, but know to last 3-5 times.
No realistic look – Due to design discretion this is will absolutely not do anything for you visually.
Alternatives:
The Tenga Easy Beat Egg is as basic as it gets with the exception of the unique inner designs. Here are several alternatives that try to fill the features that the Easy Beat Eggs fall short on.

The Sue Johanson Super Head Honcho is quite a popular male masturbator. You may consider this male masturbator if you want a product that will last longer as opposed to a disposable product. With the Tenga Easy Beat Egg cleaning isn't need because it is disposable, but the Super Head Honcho is open ended so the necessary hassle of cleaning is at least very easy. The super head honcho also tries to portray a mouth although it isn't very convincing and won't do much.
Conclusion:
If you are considering exploring what a male masturbator can offer or you're someone who travels a lot and fine themselves alone then The Tenga Easy Beat Egg just what you need. With a very affordable price these eggs make for great "starter" masturbators. Since they are packaged very discreetly and are very compact sized, these are great for those who travel and often find themselves alone.